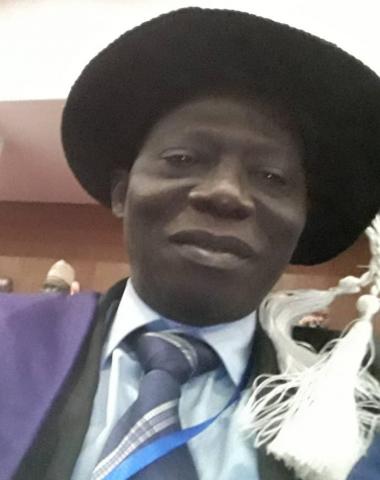 Felix Akinbami is a Professor of Paediatrics and Child Health at the Niger Delta University, Wilberforce Island, Bayelsa state and Consultant Paediatric Gastroenterologist at the Niger Delta University Teaching Hospital, Okolobiri, Bayelsa. He has been a Consultant Paediatric Gastroenterologist since 1985 when he started at the University College Hospital, Ibadan.
He was the Chief Examiner of the Faculty of Paediatrics of the West African College of Physicians (WACP) between 2011 and 2014 and served as a member of the board of the faculty of Paediatrics of the WACP and the National Post graduate Medical College of Nigeria.
He is also currently the Assistant Editor of the Niger Delta Medical Journal.
He is a member of various societies including the Nigerian Society of Paediatric Gastroenterology, Hepatology and Nutrition and the Nigerian Medical Association.
His main research interests include, Paediatric Gastroenterology, Nutrition, Hepatology and Emergency Paediatrics.